ELMER'S SAUCER - a Screenplay by Tom Miller
IN DEVELOPMENT...
DIRECTOR: AGATA ALEXANDER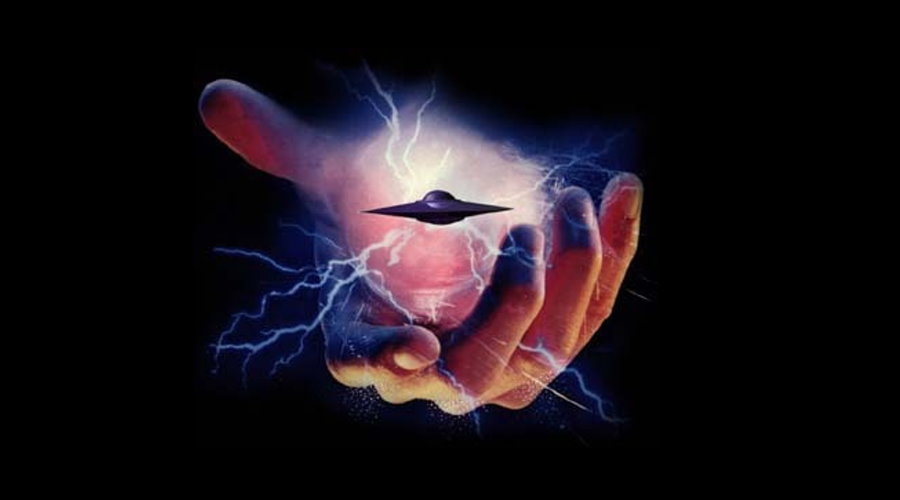 "...overall there are a number of positive takeaways when it comes to the
long term prospects of the project. Tonally and thematically, it knows
what it wants to be, what it wants to say and goes for it in a way that
should resonate with fans of sci-fi comedies with strong dramatic
elements that also explore the human condition. From a budget
perspective, it reads as quite affordable to produce, something that's
always ideal when looking to find financing for an independent feature.
The core cast is small, the locations are limited and while the Missouri
setting is specific, it could likely shoot in a number of
cities/states/regions that are currently offering tax incentives or
production rebates to the film and television industries. In terms of
casting, there are several strong roles that should appeal to actors and
actresses alike, most notably Elmer, James, Sam and even Mary Ann.
Depending on the work done to future drafts of the script, the level of
talent attached and the execution by the director there could be a range
of potential outlets for the project. If it doesn't find traditional
theatrical distribution, it could be a fit for a streaming or VOD
platform like a Netflix, Amazon or Hulu or a direct to consumer service
like Redbox." ~THE BLACK LIST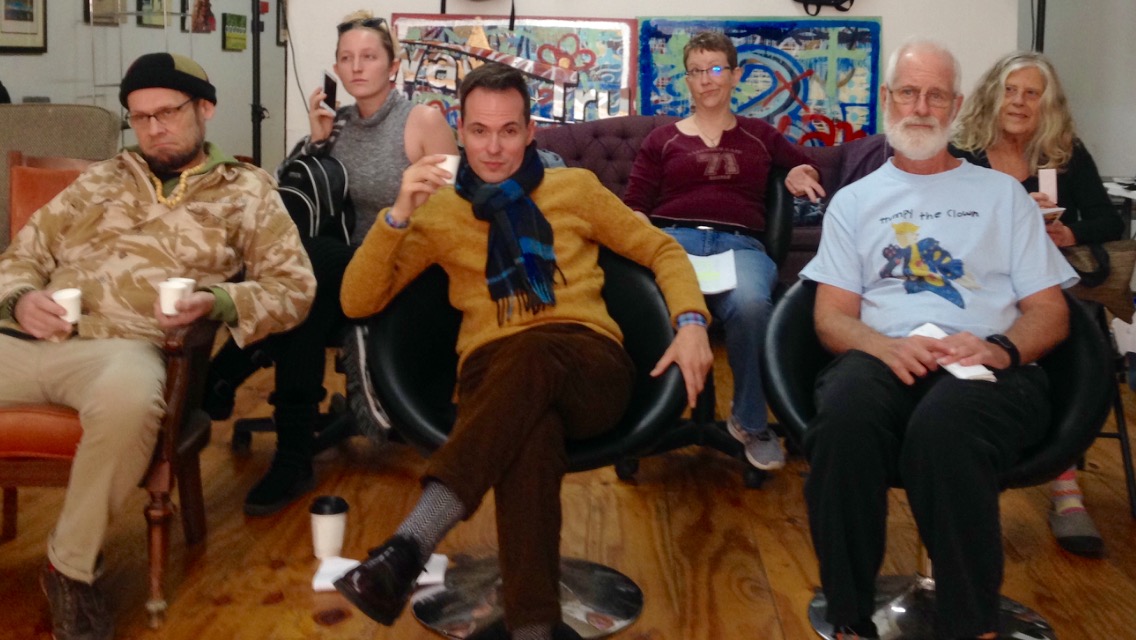 AUDIENCE - a Play by Tom Miller

PRODUCED BY DOUG WALTONBAUGH
Snerdly just wants to see a play, but as fate would have it, he is the play

Tom Miller's Audience - by Shamrock McShane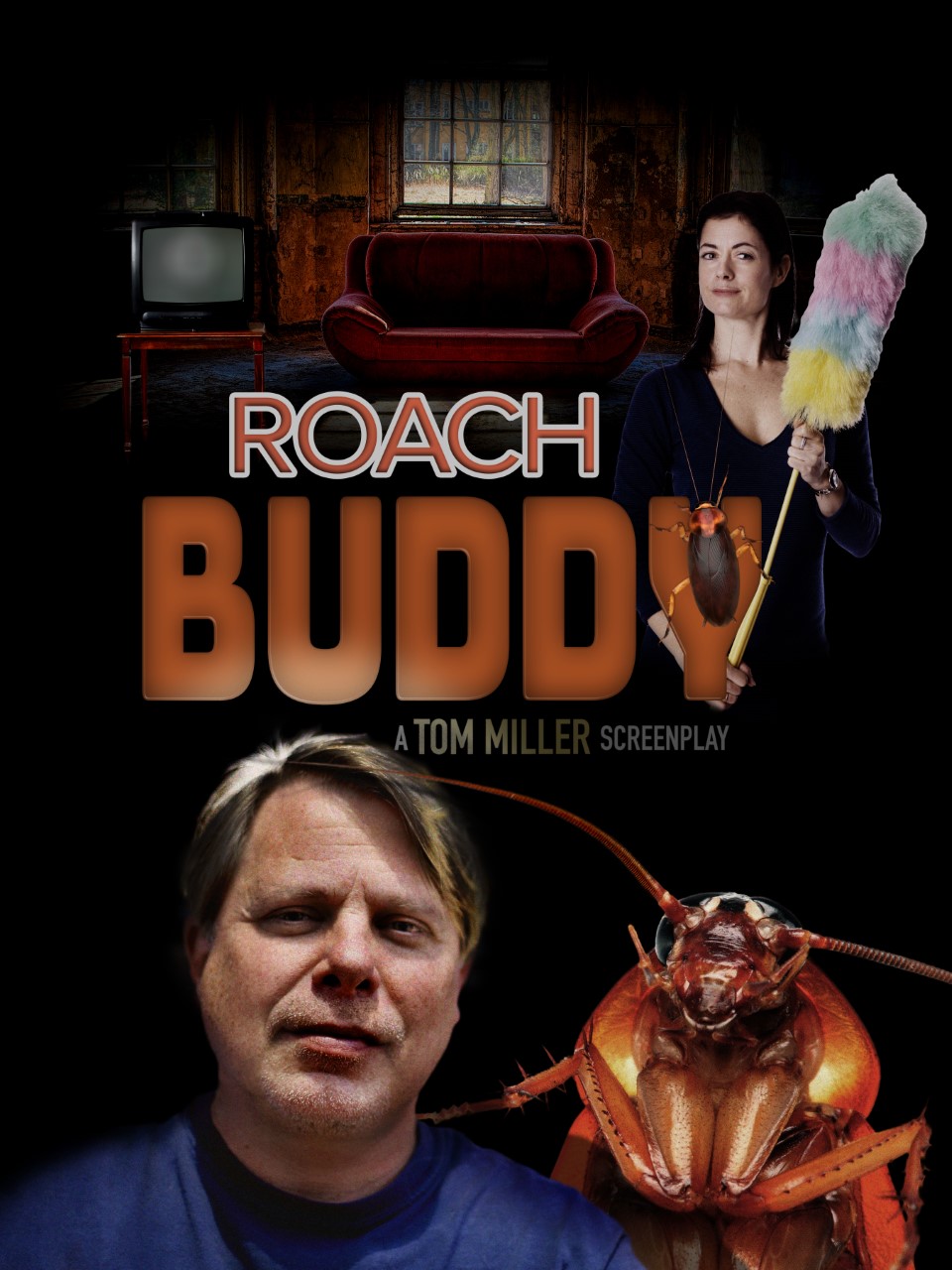 Roach Buddy - a Screenplay by Tom Miller
Produced by Doug Waltonbaugh
Roach Buddy - Mort and his roach buddy live a charmed life in a squalid dark bachelor apartment, but it's love vs. friendship when a wealthy roach-hating romantic interest infests their space.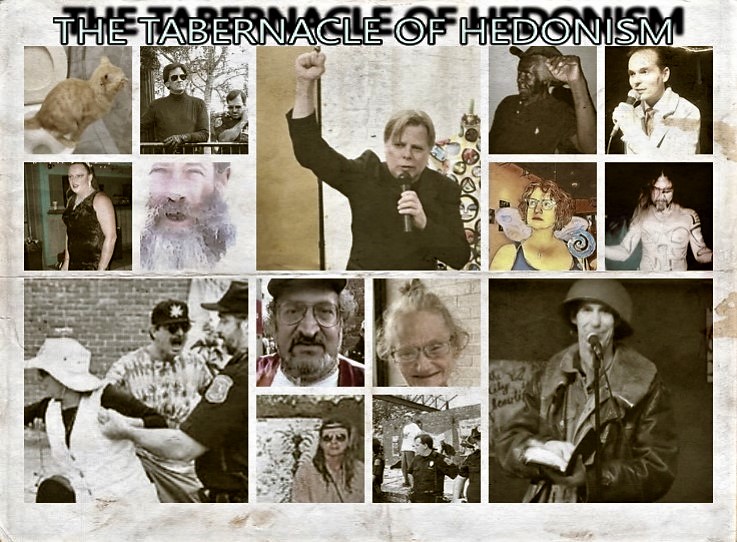 The Tabernacle of Hedonism or Is This the Show? - a Screenplay by Tom Miller

A group of oddballs and misfits in Gainesville, Florida - "...the Known Center of the Universe" - form a church of absurdity to legalize marijuana, defeat the Alien Motherhood, and spread the word of Jamba, the Great Dumpster Goddess.
Burning Lips - a VideoFilm by Miller & McShane
Citizen Grapski - a VideoFilm by Miller & Frog

Tom Miller's Citizen Grapski
Published CMC Coordinators - Fri, 04/27/2007

Tom Miller's recent documentary Citizen Grapski is a brief glimpse into what it is like to attempt to be a citizen in the City of Alachua. Miller follows the story of Charlie Grapski and his encounters with the officials of Alachua for the past twelve months - from the legal challenge to last year's April election alleging improprieties by City officials to the even more controversial election of 2007 which was initially canceled by City officials after Grapski qualified.
Using actual audio and video Miller shows the political nature of the two arrests of Grapski by Clovis Watson (who is both the Police Commissioner and the City Manager) and Chief Robert Jernigan. See and hear for yourself what Grapski actually did to cause the City to have him arrested and at times to try and banish him from the City while he was a candidate for public office. But the essence of Miller's vision is to capture the heart of the problem in the City of Alachua. The documentary clearly shows the disconnect between citizens and the City government and the contempt that is shown when a citizens dares to stand up, ask questions, and demand answers.
Follow Grapski's year-long efforts to obtain records from the City. Records that Florida's Constitution is supposed to guarantee to all citizens who ask to view them. What does the City have to hide is the question we are all left with.